Teeka Tiwari's Cannabis Conspiracy is a program that offers consumers the ability to invest in CBD stocks that are already the secret of Wall Street and Washington. The reports on these investments are free, though access to the Palm Beach Letter requires an annual membership payment.
However, TimesofCBD recognizes many people interested in CBD and the greater cannabis green rush are fond of the business and industry growth side of things too. While this is not to be confused with the new film out called The Marijuana Conspiracy, Teeka Tiwari and Judge Pirro's The Cannabis Conspiracy is a solid resource for those entertaining the commerce side of cannabis versus the health benefits of using CBD products.
What is Teeka Tiwari's Cannabis Conspiracy?
The cannabis plant has been federally illegal for decades, but there's a compound found in it that is legal across the United States. This substance has gone from an unknown substance to solutions for a substantial number of medical problems. It has even been credited to helping with blood pressure levels, cholesterol, diabetes, and Alzheimer's.
While the political sector has typically been in favor of keeping this substance banned, their position is gravitating towards a more welcoming stance. Millions of dollars have allegedly already been placed into an investment to this opportunity, and cannabis stocks have risen by over 900% in popularity. This surge isn't entirely due to the average investor, but to the insiders of Washington, DC that have made the transition from opposition to supporters. To unveil exactly what this could mean, Teeka Tiwari exposes his Cannabis Conspiracy.
To compare the transition of these insiders, Judge Jeanine Pirro provides some quotes before she speaks on the opportunity from Tiwari. John Boehner, the former Speaker of the House, had previously told the New York Times, "I am unalterably opposed to legalization." As Pirro tells it, the new stance from Boehner is clearly different, "This is one of the most exciting opportunities you'll ever be a part of." Pirro also sheds the likes on the stance of the former head of the Democratic National Committee, Howard Dean. While Dean has historically been opposed to marijuana, he is also presently on the advisory board of Tilray, the top marijuana grower in the world.
On that note, Pirro shifts the attention to Tiwari, describing him as "one of the most widely followed financial analysts in the country." While Pirro was once a nonbeliever in Tiwari's methods, she displays his gains that his audited reports revealed through the last few years.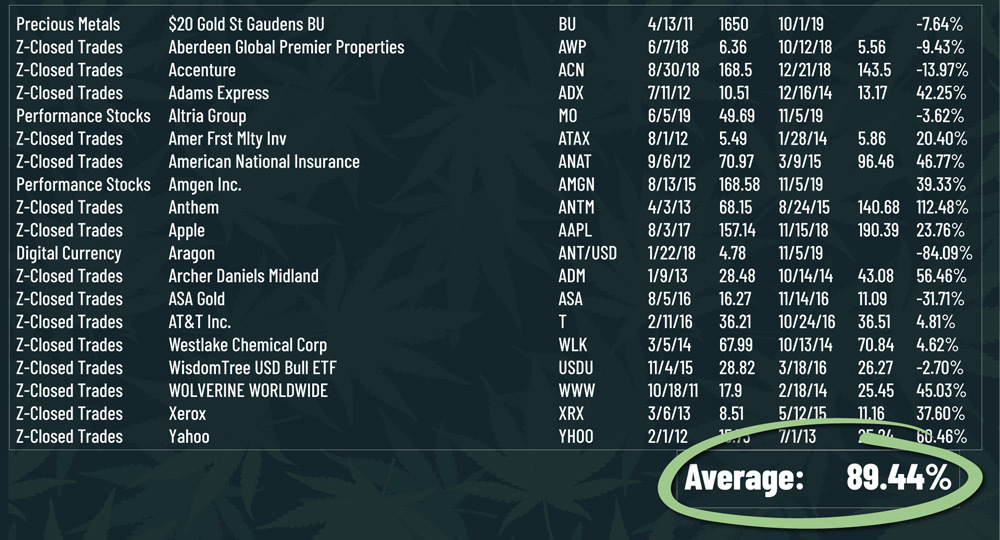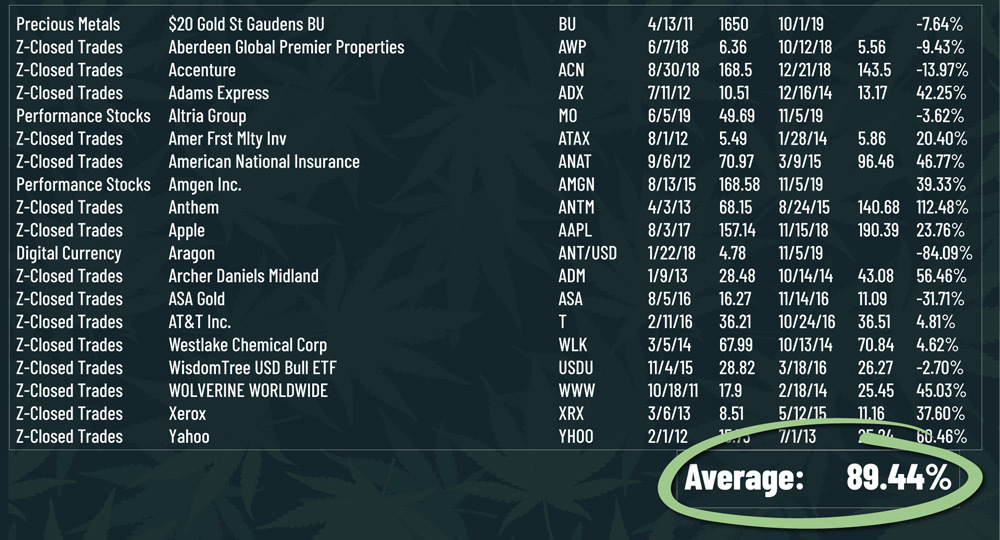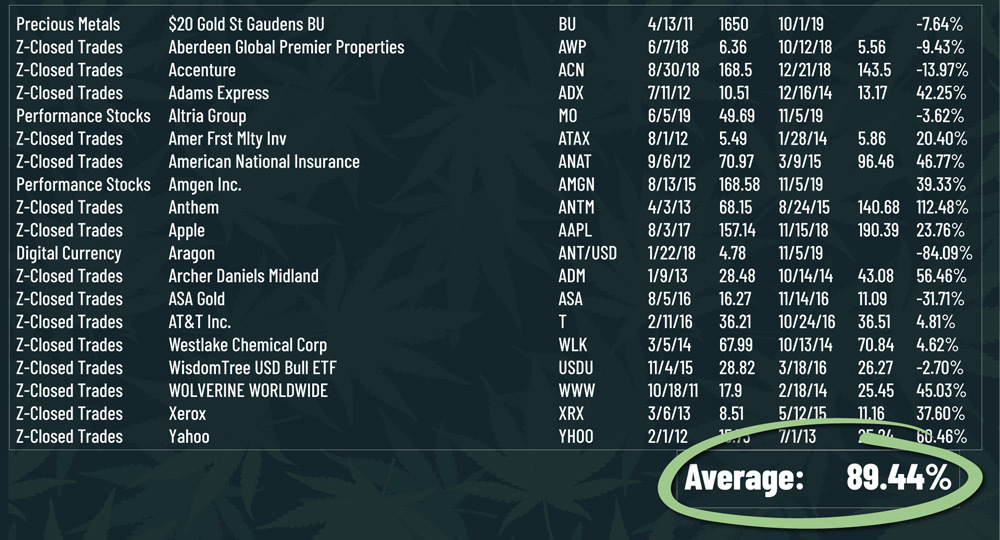 As Pirro interviews Tiwari, he explains that this is a "huge opportunity," which involves making an interesting investment that is entirely legal. The insiders are publicly rich, though their process of making their money is what leads Tiwari to consider it a "cannabis conspiracy."
Tiwari states that the "legal form" of cannabis is actually hemp, which was made legal by the 2018 Farm Bill. In doing so, many farmers and producers have capitalized the use of hemp to create CBD oil. As of 2018, this area of the market was worth under $600 million, but the Brightfield Group states that the market could quickly grow to $22 billion annually. As Tiwari name-drops politicians in the advertisement for this program, he clarifies that most people are presently investing in cannabidiol, or CBD, which he calls a "wonder drug."
CBD alone offers a ton of different benefits, and there are also reports from the American Society for Clinical Investigation that say blood pressure can be reduced with "a single dose of cannabidiol." There are studies that show that this compound can help with epilepsy, and the FDA even approved a drug with CBD for exactly this use in some types of pediatric conditions.
Even though this investment opportunity has been around for a while, Tiwari tells Pirro that the opportunity hasn't already come and gone. In fact, he states, "The biggest gains are yet to come." While the Wall Street Journal and other publications seem to disagree, Tiwari is persistent in his stance, and he wrote out The Cannabis Conspiracy Playbook.
Along with the playbook, consumers will also have access to a "special report" called The Cannabis Black List: 16 Stocks to Stay Away From. This report helps consumers to identify "red flags" as they examine their investment opportunities. The final report that consumers will have access to is Cannabis Fortunes: 3 Stocks for the 37x CBD Boom.
Gaining Access to Teeka Tiwari's Cannabis Conspiracy
The Cannabis Conspiracy Playbook and other special reports are entirely free to the viewers of this program with Pirro and Tiwari. However, to get involved with big investment opportunities that other investors will not have access to, Tiwari's publisher, Fernando Cruz, states the best chance of success comes with a subscription to the Palm Beach Letter.
The total cost of a subscription is $49 annually. With this subscription, consumers will get year-long access to the Palm Beach Letter, all three special reports, and email alerts that are only for members.
If the subscriber finds this program doesn't suit their needs, they have up to 60 days to relinquish access and get a refund.
Contacting the Creators of the Cannabis Conspiracy
Even with the information provided online and with the interview, consumers may have other questions. While customer service won't be providing any financial tips, they are available by calling 888-501-2598.
Summary
The Cannabis Conspiracy reports, along with the annual subscription to the monthly newsletter, are designed to help consumers get involved in the CBD industry and CBD stocks with well-informed guidance. With these details, consumers can learn about what CBD stocks can do for their financial portfolio, but with the support of someone who has been in this sector for quite a while.
To check out The Cannabis Conspiracy presentation and hear directly from Teeka Tiwari and Judge Pirro, visit here.
Source: https://timesofcbd.com/teeka-tiwari-cannabis-conspiracy/